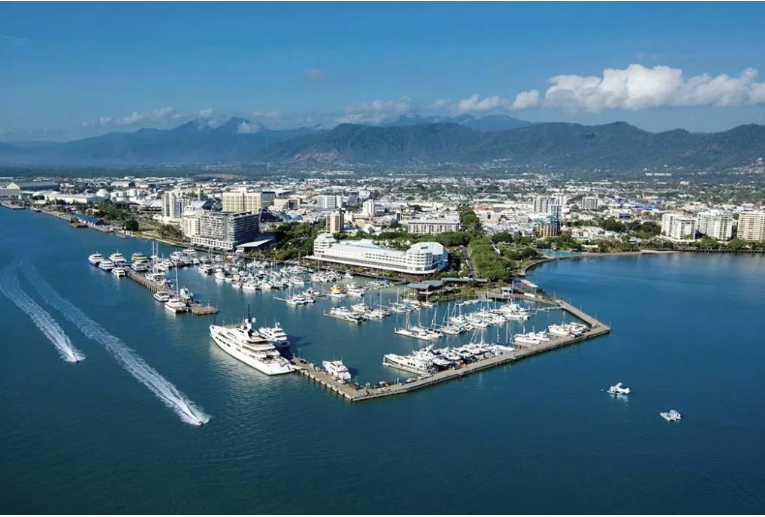 Cairns Employment Growth: A Clear Sign of Confidence
The growth of employment in regional areas of Australia is key to the economic success of the country.
According to the latest Conus report, annual employment growth has improved by 18.2% in Cairns versus +1.6% for Queensland, +1.4% in Greater Brisbane and +1.9% for the rest of the state.
What's particularly significant over the course of the past 12 months, is that a large percentage of new employment has come from the middle-aged cohort with youth seeing only a very modest increase.
We spoke to Sally Mlikota, Director CBC Staff Selection to find out more.
Why has there been such significant growth in employment figures for our region?
There are many reasons which combined, have contributed to the growth in local employment rates. At CBC, we work closely with Conus who have reported that in the past six months, employment is up over 10,000, which is extremely encouraging.
With the recent election requiring a considerable amount of Government resources, we have been working hard to respond to their needs and supplied staff in temporary, contract and permanent capacities to meet demand.
It's not just an election driven spike however as significant investment in grants for small businesses has also enabled more companies to take on staff.
Through my work as a Committee Member at the Cairns Chamber of Commerce, I have been impressed by the rate at which local businesses are flourishing and the positivity with which owners speak about their future plans.
The largest industry in terms of employment figures remains the Health Care and Social Assistance sector but with close to 14,000 businesses operating locally with a population of a relatively small 165,525, the strength of local business is something of which we should be extremely proud.
Do you expect employment levels to continue to rise?
Cairns is a hive of activity now in terms of the hotel industry for example, with Crystalbrook's Flynn and Bailey nearing completion. Not only has this meant more employment locally in the construction field but also, there will be a drive to recruit staff for the hotels as they prepare to open.
We can also see a clear indication of confidence in the retail industry with the arrival of high-end companies such as Tiffany and Co. due to open stores in Cairns. Traditionally a tourism lead business, the DFS Galleria is undergoing a re-vamp which will attract mainly overseas visitors as well as locals with a higher disposable income. Established businesses like these do not make decisions on where to open new stores lightly, so their confidence is reassuring not just for the people of Cairns, but for those seeking to invest in our city.
Why do you think there has been such an increase in employment for the middle-aged bracket?
Whilst it is difficult to pinpoint an exact reason, we have found at CBC that there has been a demand for more experienced roles to be filled which those new to the job market are not suited for.
We do expect this to shift as the school year ends and those who are completing further/higher education studies are out on the job market.
Naturally there must be a demand for their skills but with more entry level jobs becoming available through retail and the service industry, our prediction is that this demographic will feature more positively in the next quarterly Conus report.
What sectors are seeing the most significant gains?
Retail stands out head and shoulders above the rest having achieved +3,500 growth compared to the next nearest sectors being Information Technology and Wholesale, both at +1,500.
What advice would you give to those looking to find employment during 2019?
Make sure your resume is brief and to the point, engaging and grammatically correct. Also, take time to consider what questions are likely to be asked at the interview stage. For example, 'what interests you most about this role?' By taking the time to present yourself well on paper and rehearse responses to typical questions, you will give yourself the best chance of success.