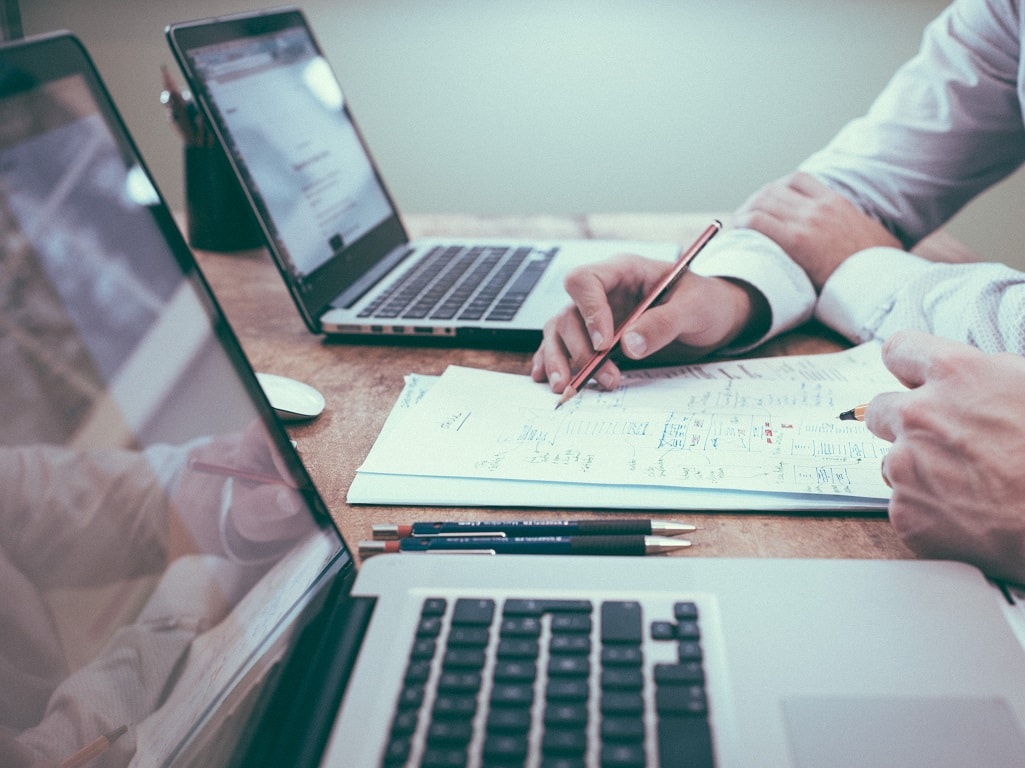 Confessions of a Recruitment Consultant
At CBC, we have been successfully matching the best people to the best career opportunities for the past three decades. I have seen a lot over the years but there are some questions which I get asked on a regular basis.
I recently sat down for a chat with some colleagues and what started as a conversation, evolved into what will hopefully be some helpful advice, whether you are recruiting, or looking for a change of role.
Cover letters – are they still relevant or have the days of email, sent them to the scrapyard?
This depends on the role, some demand a cover letter, others less so, but this is a great opportunity to share more of a story. Your resume is more about your background, whereas the cover letter humanises your connection. This can either be sent in the body of an email, or as an attachment.
Use this opportunity to make your personality really shine. Finding your next role isn't just about the job title or whether you are qualified to do it, it is also about finding a company (or new staff member if you are the recruiter) who will complement the existing team and really make a positive difference.
Should you include a photo of yourself on your resume?
Unless the application specifically stipulates that a photo should be included, I would recommend not including one. In an age where selfies are the norm, it is important to ensure the focus is on your skills and personality and that your progression to the interview phase is based on your experience and how you present on paper.
Do make sure that the image on your LinkedIn profile is to a professional standard so you present yourself in the best light.
Do recruiters research applicant's online?
At CBC, we understand that your personal Facebook page is exactly that – personal. Whilst employers or businesses may choose to do some Googling to see what comes up about an applicant, we will limit this to your LinkedIn profile only.
I would recommend 'cleaning up' your branding online and ensuring the information you share, is well written and matches your resume however. This will increase your opportunities and reassure your potential new employer, that there are no gaps or omissions, and that everything is consistent.
It is possible to adjust your privacy settings and control who can view your profile on Facebook, so if you want to keep your private life private you can.
Does my email address really have to be 'sensible'?
We would recommend that you have a 'neutral' email address for applications if you wish to present in a professional manner. Whilst you may have a more casual or unusual one which you use for other purposes, it is quick to set up a different one for job applications. This is an extension of your professional branding so it's vital to maintain consistency.
Also, think about your voicemail message and ensure it is professional but friendly.
What is the most common mistake you see time and time again on resumes?
Spelling errors are my bug-bear, and incorrect use of grammar such as apostrophes in the wrong spot! Poor formatting and using too many fonts are also things we see a lot in applications, but they are so easily avoided.
It is never a good look if your application was put together with an obvious lack of care as it will reflect on your approach to your work. It is important that you do everything you can to give yourself the edge.
We are here to help people present themselves in the best light possible and assist our registered candidates with their resumes by offering constructive feedback based on many years' experience. Having a second set of eyes even if you are a professional writer, is essential.
We are all human and make mistakes but if you are proof-reading your own work, it is easy for errors to slip through the net as you know what it is supposed to say, even if it isn't what you've written.
I need to find a new staff member – how much information should I include?
Often people don't read adverts and just apply anyway. Personally, for roles that are 'easy' to source candidates for, it may help to be more specific, but for those which are more challenging to fill, it is much better to keep the criteria broad.
Generally, more than 50% of applicants for any role, are completely unsuitable. Over time, you become more efficient at screening out those who aren't right for a particular position.
We assist our clients by taking that pressure off them and filtering out the ones who are obviously not the right fit or who don't have the correct skills and experience. This ensures you only have high quality, relevant applications to shortlist.
How much weight do you give to your 'instinct' over what's been said or written about a candidate?
Recruitment is both an art and a science. In order create a high performing team, you need a combination of a structured interview process with Behavioural Based Interview questions and several people within your business, involved in this process – either as a panel or in one on one scenarios.
Different people pick up on different signals and you must include comprehensive structured reference checking. I would highly recommend using some form of psychometric testing tool, such as DISC. Gut instinct is one thing but must not be the only recruitment check in place.
What are the biggest challenges when recruiting in FNQ?
Cairns and Townsville are transient places so it's important that for permanent roles in particular, that we only place people in jobs who want to stay here and will commit, even during the next wet season!
What is the most unusual recruitment request you've had from a client?
A bookkeeper for a brothel – that was an interesting role to fill!