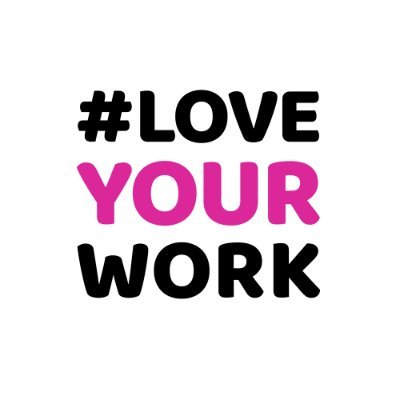 #LoveYourWork
The Recruitment, Consulting and Staffing Association (RCSA) and its members, recently launched an exciting new #LoveYourWork campaign which celebrates the ways Australians and New Zealanders work. The campaign features stories of real people talking about how agency work gives them freedom, choice and purpose.
The world of work has changed considerably over the last few decades with 'a job for life' no longer being the benchmark of career success that it once was. More and more people are opting for part time or temporary solutions which allow for greater flexibility around family commitments, study, travel and even semi-retirement.
As the employment landscape has evolved, so too has the need for a more simplified approach to work. Around 400,000 Australian and New Zealand people have found on-going employment which suits their lifestyle through recruitment agencies. Sally Mlikota, Director CBC Staff Selection and RCSA Board member, is highly involved in the initiative.
Flexible working to suit your lifestyle
For over 30 years, we have worked closely with businesses and agency staff who are seeking temporary or part-time roles. This flexibility allows companies to effectively increase their capacity at peak times, whilst agency staff benefit from flexible work arrangements and exposure to many different environments.
Whilst it's often overlooked as a form of employment, it is in fact an increasingly popular life choice for many people in Cairns. In the last 10 years we have helped over 3,200 people achieve their work/life balance and supported countless businesses with their employment needs.
What are agency staff?
Agency staff are professional individuals who usually have trades or are skilled/semi-skilled workers from all ages and all industry sectors. In Far North Queensland, the professional, government, finance and legal sectors are the heaviest users of agencies, closely followed by trade, health, manufacturing and IT specialists.
Agency revenue accounts for approximately $28.7 billion in Australia and allows people to have meaningful employment with more variety and the peace of mind that their agency will find them work, when they may not have time to do so. It's also a great way to gain more experience for those still unsure of what direction they wish their career to take.
What is the #LoveYourWork campaign?
The #LoveYourWork campaign champions the many benefits of being engaged by a staffing agency who works on your behalf to find projects which align with your skills and interests, opening up options which may not have been a consideration in the past.
The campaign features stories of real people talking about how agency work gives them freedom, choice and purpose. At CBC Staff Selection, we make sure everyone who comes to us in search of work, has more than one option presented to them.
I recall one candidate who came to us seeking a permanent part time role. Nothing was suitable at the time, so we found her some short, temporary assignments. After several months working this way, the candidate realised it was much better fit for her needs and has since become a 'professional temp'.
Other stories shared as part of the #LoveYourwork campaign include those from people such as Richard, an experienced and accomplished leader. As a former CEO, Richard didn't want to be tied down to a permanent job but wasn't ready to retire just yet either. His agency work puts him in a variety of executive roles and allows him to enjoy spending time with his family and cycling on the days he chooses not to work.
Employing agency staff has also assisted a proudly Indigenous owned start-up company with strong aspirations. Yunaga Civil & Earth (YCE) turned to an agency to help with their staffing needs. Within six months, they have been able to train more local people allowing them to "in a real way, get involved in the resource management of this country."
For more information about the #LoveYourWork campaign, visit: https://www.loveyourworkanz.org/
If you want to find out more about how we can help you achieve recruitment success, get in touch or visit our HR page for details about our services.