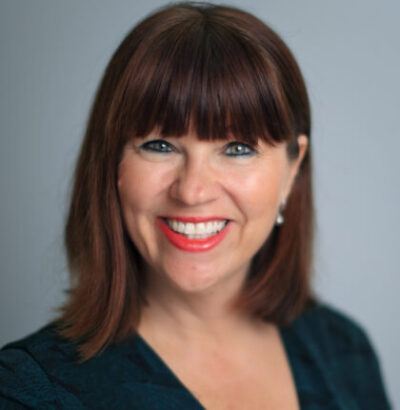 Patience and Hard Work are the Keys to Recruitment Success
Jenny Cunsamy, Senior Recruitment Consultant at CBC Staff Selection is known for her bubbly personality, strong work ethic and drive to help others. Having lived in Mexico, London and currently Australia, she previously worked for American Express, one of the biggest companies in the world as a National Sales Manager where she set up a wholesale product for their travel business here in Australia. Jenny also established her own sales and operations division nationally and is a highly regarded businesswoman, yet still remains admirably humble when she talks about her achievements.
We sat down with Jenny to find out how her and husband Chris have combined their careers, with raising a family and managing the elusive work/life balance which so many of us seek.
You've been at CBC Staff Selection since 2012, can you tell us a bit about your role?
I first worked with CBC as a motivational business coach to help the team best utilise their strengths. At that point I had our third child, so had taken three years out of my career to focus on the family but as they became more independent, the opportunity arose for myself and Chris to set up the Townsville branch of CBC.
Working with your partner has many advantages and as we had been at the same company together in the UK, we knew it was an arrangement which would bring out the best in us both personally and professionally. It was terrifying and exciting at the same time!
Now as a Senior Recruitment Consultant at CBC, I look after Townsville and Mackay which keeps me on my toes, and I love it.
What is the most rewarding part of your job?
Helping people. No matter what role I have in life whether personal or professional, I get the most satisfaction from knowing that what I am doing, makes a positive impact on others. To be successful in recruitment, you have to be in it for the right reasons otherwise your career will be very short lived. You get out what you put in and if your heart isn't in it, there is a definite shelf life in this industry.
I remember when I registered at a recruitment agency in the UK and they asked me what I wanted to do, I replied 'I'd like your job please!' and the rest as they say, is history.
Is there a moment that stands out to you the most in your career?
I have been involved in recruiting during five natural disasters over the past three years and for me, these have created some of the most challenging yet rewarding experiences of my life. Whilst I wouldn't wish a flood, fire or cyclone on anyone, seeing the community rally together and being part of that process, is extremely rewarding.
The first time it happened, it was quite overwhelming as I saw how quickly things change. One minute we had a typical volume of jobs on our books and the next, we had to find 100 staff with practically no notice. Chris and I worked seven days a week and hardly slept but we did it – we found the people and achieved what, if I had the time to stop and think about it, would have seemed impossible.
Seeing how selfless people can be restores my faith in humanity. Even those who were directly impacted by the disaster themselves were putting their hands up to help. People who had been out of the workforce for a while, found themselves in roles which they perhaps wouldn't ordinarily have considered applying for, but were more than capable of fulfilling. Many of them have since gone on to have successful careers with the businesses they were placed in.
Every time I work in community recovery I am blown away by the wonderful, eclectic mix of people who come together to support each other. It's so rewarding but without the advancement in technology compared to when I first started out in recruitment, it wouldn't be possible to rally round as quickly.
What career advice would you give to someone job hunting at the moment?
Be patient and work hard for success. Don't expect to get the first job you apply for as whilst this might be the case, the reality is it probably won't work out like that. I am a firm believer in everything happening for a reason. Not getting what you want teaches you resilience and also, opens the doors for even better opportunities. Every success story follows countless rejections.
Also, make sure you research the company you are interested in. You would be surprised how many people don't, even though it seems like an obvious thing to do, particularly before going for an interview.
Having a clear direction is also important so you can work towards your goals one step at a time.
How do you unwind from work?
I work hard but also recognise the importance of having quality time with my family. Whilst it sounds a tad cliché, CBC is an extension of that, as I find I can truly be myself there. If I need time off or have to work from home for whatever reason, I just ask. We are all outgoing people with big, but different personalities and it works. We have been together as a team now for almost a decade which speaks volumes.
Chris and I made a conscious choice very early on in our relationship to leave work at work and home at home. I was fortunate when growing up to live in Mexico for a few years and appreciate the opportunity my parents gave me through this experience. I got to spend time being completely immersed in a different culture and learnt Spanish. Whilst I have no desire to leave Australia, it taught me how important it is to live life and for our children, to ensure we have quality time together as a family. There are still places in the world I would love to visit but they will have to wait until it's safe to do so.
Most recently, I have been treading the boards with the Cairns Choral Society. I love singing and performing but it was something I hadn't done for a very long time. Making sure I do things that are just for me, enables me to grow as a person and challenge myself.
I have learned that the only thing that can prevent you from achieving your goals is you. So, if there is something you've always wanted to try, or get into again and you can make it happen, stop thinking about it and start doing it. You won't regret it.