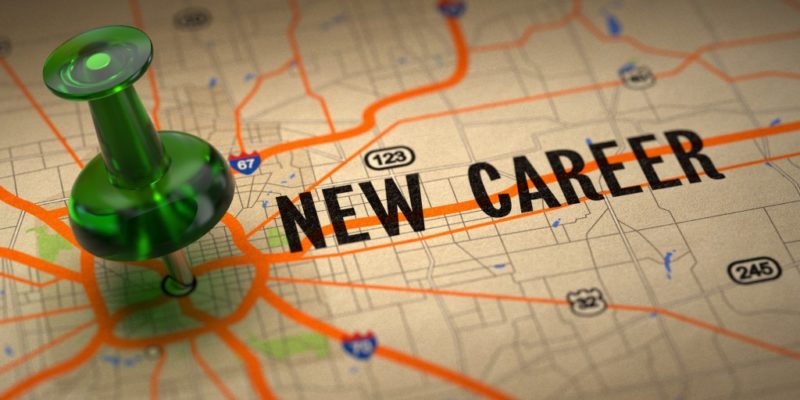 Taking care of your next career move
It's a glorious Sunday afternoon and you're busy relaxing when suddenly, that familiar dread about having to go back to work in the morning is rapidly gaining momentum. Wasn't it Friday a few minutes ago?!
Sound familiar? This has been a relatable scenario for most of us at one point or another in our working lives. Maybe the dynamics have changed on the team, or you've been there too long, or perhaps you don't feel challenged, satisfied or appreciated? Whatever the reason, if it continues, it's likely you will need to find a new job. But where to begin?
Looking for work can be stressful and time consuming – knowing where to start is half of the battle.
We spoke to Sally Mlikota, Director CBC Staff to find out more.
What is the main reason people put off looking for a new job?
The simple answer is 'time', or lack thereof. The pace at which we live our lives has increased to the point where many people simply don't have enough spare hours available in the day to work on their resume, search for jobs or respond in as much detail or with as much care to the selection criteria as they would like.
Is there still a demand for recruitment consultants to help people find work and if so, what are the benefits?
In a nutshell, our job is to streamline the entire recruitment process to make it a stress-free experience for candidates (and clients).
Most people don't enjoy selling themselves, so we do this for you. From assisting with your resume to offering interview tips, we make sure we highlight your strengths and present you in the best light possible to potential employers who have the right cultural fit. This helps you stand out from the crowd whereas if you 'go it alone', you could potentially be overlooked.
We can also negotiate the salary on your behalf, which can be an awkward conversation. Knowing your salary expectations, we are able to align you to suitable roles, rather than discovering the salary shortfalls towards the end of the application process.
What if candidates don't want people to know they are on the market for a job?
Cairns is small, we understand that, so our service is confidential, with trust and discretion being of paramount importance. Sometimes it is obvious from the skills and experience on a resume, who a candidate is, particularly in a specific sector but as with any professional service, what you say to us, remains with us. Even if you're not looking for an immediate job change, we can keep you in the loop if suitable opportunities arise.
Similarly, we find some clients look for discretion for key or sensitive roles, so candidates won't see these opportunities on job boards and work solely through a recruitment agency, such as CBC.
People can do that through job websites such as Seek though, so what's the difference?
Seek is a great tool – we use it a lot too, but the main difference is that having been in business for over 30 years, we know our clients inside out and we work with some of the top companies in Cairns.
Also, we find that mainstream roles which usually generate a large response, aren't advertised overtly by some clients as they don't have the time to process the applications, plus they know we understand their culture and have a database of candidates at our fingertips – a lot of the hard work is therefore already done for our clients and candidates alike. But if your name's not down…
Do candidates have to pay to use a recruitment consultant?
Our services to candidates are free. Businesses pay for our expertise so it's in our best interest to ensure we find the right person for the job. We like to think we're pretty good at it too otherwise we wouldn't have stayed in business for as long as we have – we get results without the stress. By saving our candidates and clients time, we also save them money and, on that basis, we become an extension of both teams.
Another benefit of working with a recruitment agency is that whilst you're waiting for your dream job to become available, we can assist you with finding temporary employment if needed.
Contact us today to find out more about how we can help you make your next career move reception@cbcstaff.com.au