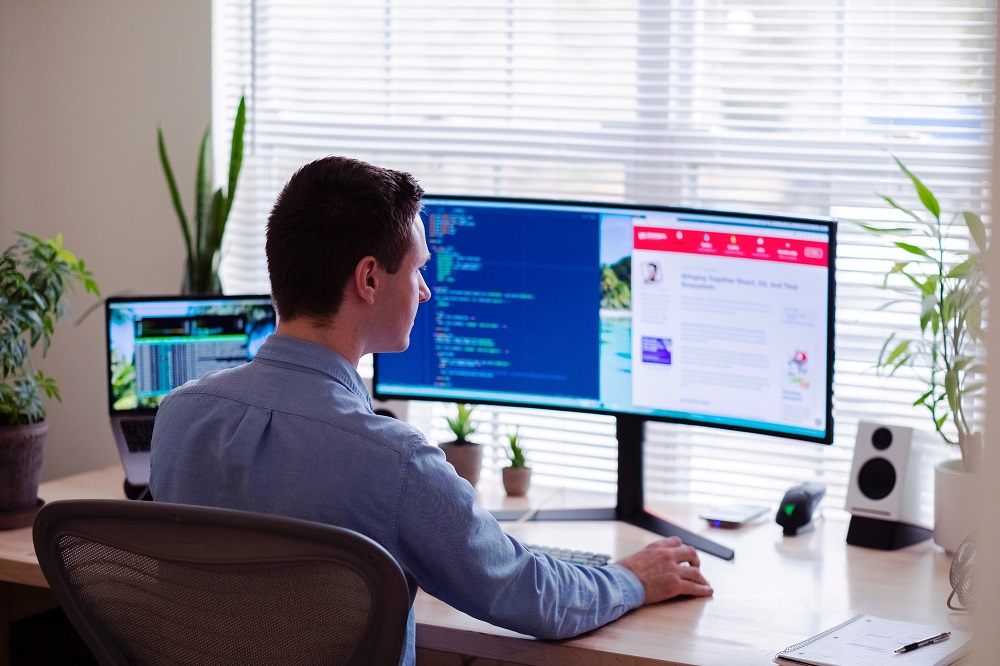 WHS When Working From Home
Working from home is no longer viewed in the same idealistic light as it was pre-COVID-19. The perceived luxury of being able to get your work done from the comfort of your couch whilst baking bread and brushing the cat, turned out to be far from realistic. With most of us having spent a good chunk of time home-based in 2020, even the daily commute was strangely missed after a while.
Whilst some struggled to get any work done, others found themselves at the other end of the scale and were unable to switch off. Regardless of your personal preference, the option to work from home comes with some planning to be effective.
We caught up with Sally Mlikota, Director, CBC Staff Selection to get the essential working safely from home information.
As an employer, how do you assess whether someone can work safely at home? Do you have to visit the home?
Communication is key so before you even get to that point, you need to have a conversation with the person to determine the reasons for the request. There could be a problem which you're unaware of but equally, it might just be that it is the only option for them to be able to continue in the role.
Typically, a request to work from home would be considered on a case-by-case basis however, in the event of a lockdown and assuming the role is one which can be carried out remotely, there will be little other choice.
Whilst employers don't have to physically inspect the home office, you will need to ask your team members very specific questions and document a formal Workplace Health and Safety evaluation as part of your processes.
What are the essential components of working from home documentation?
Firstly, make sure you have a 'request to work from home' form for the employee to complete. Similar to a leave form, it will consist of all the usual personal information (name, contact details, job title etc.) as well as whether the request for the change is required on a regular basis, a specified period or due to COVID-19.
Ensure the team member clearly understands their responsibilities when working from home and include these in the form. For example, make sure they understand that they:
are responsible from their own health and safety
must notify their manager of any significant changes to the arrangement
will complete a WHS evaluation form including photos of the work from home set up. This should include the screen height, ensuring that work areas are obstruction free and that there is adequate lighting, etc.
will be contactable during agreed work hours and days
have a safe working environment
Make sure the document is signed and dated.
Does the employer have a duty of care for the team member working from home?
Absolutely. We encouraged everyone at CBC to take whatever they needed from the office to set up a safe working environment. For example, their office chair, monitors, stands etc. We also had our local phone provider Telequip set up a system so anyone calling our numbers would have no idea that the person answering, wasn't physically at the office.
As well as the practical side, it's important to have a conversation about communication. For example, when regular team meetings are happening, the frequency of one-to-one calls and so on. People want to know they are cared for as this makes us as humans, feel safe. Last year I made sure each of my team received an Easter gift hamper. It was a simple gesture but the difference it made was astounding.
I found a very clear difference between the introverts and extroverts. With the reduction in social pressure, the introverts were thriving at home however, the extroverts were in a tailspin and desperate to return to the office. There is no 'one size fits all' approach so being flexible and making sure you are offering a safe space for people to voice any concerns they may have, is vital.
Can an employee claim expenses back when working from home?
There are certainly some claims that can be made individually at tax time. At CBC, we paid for the setup of home offices and made sure everyone had the technology they needed to be able to perform their duties. If you don't look after your team, you are not looking after your business.
As a recruitment business, are there any trends in working from home arrangements increasing since COVID-19?
I have noticed that the younger nimbler, smaller businesses tend to be much more open to their team working from home, even when it was deemed reasonably safe to return. The culture of long-established organisations with a larger workforce on the other hand, have a different outlook. It really does depend on the organisation as well as their policies.